A little entertainment before we begin...
Now,  although these wonderful corgies were barking for the Queen Mum's 100th birthday... I am NOT the Queen... but I am a MUM... and I am most definitely NOT turning 100!!  BUT, I am celebrating and NO you are not going to know the number... ah heck, why not!  I'm turning a most exciting 52!   I say exciting because some very cool things are happening in my life and so I would like to celebrate with YOU!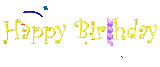 It's MY birthday but I'm going to give YOU presents!  LOL!  I like that!  Tonight, starting at midnight  ALL DAY LONG - UP UNTIL MIDNIGHT -(unless they are all found before then!) anyone who is a member of my blog is eligible to hunt on my website for any ONE of the  NINE gift certificates that I will have hidden around the site...  They are located on the blog itself and on any place that you can get to by clicking on a link FROM my blog... You didn't think this was going to be easy, did you?  Just think of everything that you'll get to see!!! 

Must be a Blog Member...

   You can join the blog by any of the ways listed in the right side column;  thru Networked Blogs, Rss Feed or Google Friend connect (which is tempermental and isn't always showing - Typepad thing).  You can join thru my Facebook Fan Page - Just Hatched Productions - just look for a blog entry there and "Like" ... and click away.
C'mon...Join the hunt. 
Once you find a birthday cake and my original Chick in the egg Logo telling you which certificate it is - come back and look at the comments to this post; if no one has comment that they have already found that certificate... start typing!  Tell the world that YOU FOUND IT FIRST,  leave your first name and email address so that I can get in touch with you. (Your email address will not show to others once you have posted your comments.)

Remember.. it's a CHICK in an egg.. not a BABY in an egg... LOL 
There are NINE "Eggs" hidden :
"June"
"25"
"1959"
"52"
"Studio JHP"
"Just Hatched Productions"
  "Just Hatched Quilts -ETSY"
"JHP- Artfire!"
and "Pamela"...
Winners and their gift certificates will be announced on the blog on Sunday, June 26th!!  Happy hunting and Happy Birthday... TO YOU!    Pamela